Notice
: Undefined variable: tags in
/var/www/thepornload/www/lesbian/wp-content/plugins/easy-seo-friendly-images/easy-seo-friendly-images.php
on line
145
Notice
: Undefined variable: category in
/var/www/thepornload/www/lesbian/wp-content/plugins/easy-seo-friendly-images/easy-seo-friendly-images.php
on line
146
Notice
: Undefined variable: tags in
/var/www/thepornload/www/lesbian/wp-content/plugins/easy-seo-friendly-images/easy-seo-friendly-images.php
on line
150
Notice
: Undefined variable: title_tex in
/var/www/thepornload/www/lesbian/wp-content/plugins/easy-seo-friendly-images/easy-seo-friendly-images.php
on line
150
Notice
: Undefined variable: category in
/var/www/thepornload/www/lesbian/wp-content/plugins/easy-seo-friendly-images/easy-seo-friendly-images.php
on line
151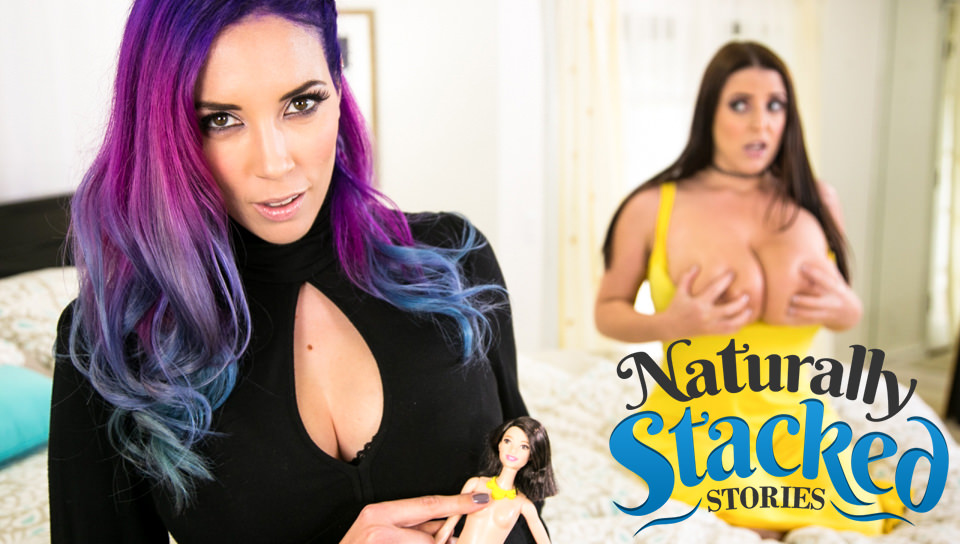 Jelena Jensen is pensively reading her tarot cards when her friend Angela White calls her up crying. The buxom brunette just found out her husband is cheating on her. Jelena tells her to come over and feel the support of her friends. Devastated Angela arrives and lets off some steam by confiding in Jelena. When weepy Angela excuses herself to go freshen up in the bathroom, Jelena goes into the kitchen to recite a magical spell.
Angela comes back to the sofa. But the witch is still in the kitchen testing out her voodoo doll. She knows the incantation is working when Angela complains of a sudden chill. She twists the dolls nipples and licks between its legs. Then she watches Angela writhe uncontrollably on the sofa supremely confused. Jelena comes back into the living room and pretends that she hasn't been instigating the whole thing.
Jelena even feigns to think that Angela is hitting on her and asks if she's becoming lesbian again. Initially, Angela resists her come on, defending the state of her tattered marriage, but Jelena keeps saying her body feels hot and insists that she listen to her body. She sucks on her big nipples and kisses her sumptuously, then she takes off her shirt. Angela can't resist suckling on Jelena's juicy tits.
The naturally stacked lesbians move into the bedroom, where Angela romances Jelena's breasts. Jelena climbs onto her tummy and pulls off Angela's skirt. She slides her fingers inside her purple panties, then uses her mouth to get her off. Angela peels off Jelena's jeans before devouring her pussy. When Angela is finished drinking her cum, she lies between Jelena's legs and tribs her to ecstasy. The lesbians ride each other's faces, till Angela cums on Jelena's tongue. Then Jelena drives Angela wild with her tribbing. Angela fingers her frantically in retaliation, then sucks on her pussy in 69, cumming hard in Jelena's mouth!