Notice
: Undefined variable: tags in
/var/www/thepornload/www/lesbian/wp-content/plugins/easy-seo-friendly-images/easy-seo-friendly-images.php
on line
145
Notice
: Undefined variable: category in
/var/www/thepornload/www/lesbian/wp-content/plugins/easy-seo-friendly-images/easy-seo-friendly-images.php
on line
146
Notice
: Undefined variable: tags in
/var/www/thepornload/www/lesbian/wp-content/plugins/easy-seo-friendly-images/easy-seo-friendly-images.php
on line
150
Notice
: Undefined variable: title_tex in
/var/www/thepornload/www/lesbian/wp-content/plugins/easy-seo-friendly-images/easy-seo-friendly-images.php
on line
150
Notice
: Undefined variable: category in
/var/www/thepornload/www/lesbian/wp-content/plugins/easy-seo-friendly-images/easy-seo-friendly-images.php
on line
151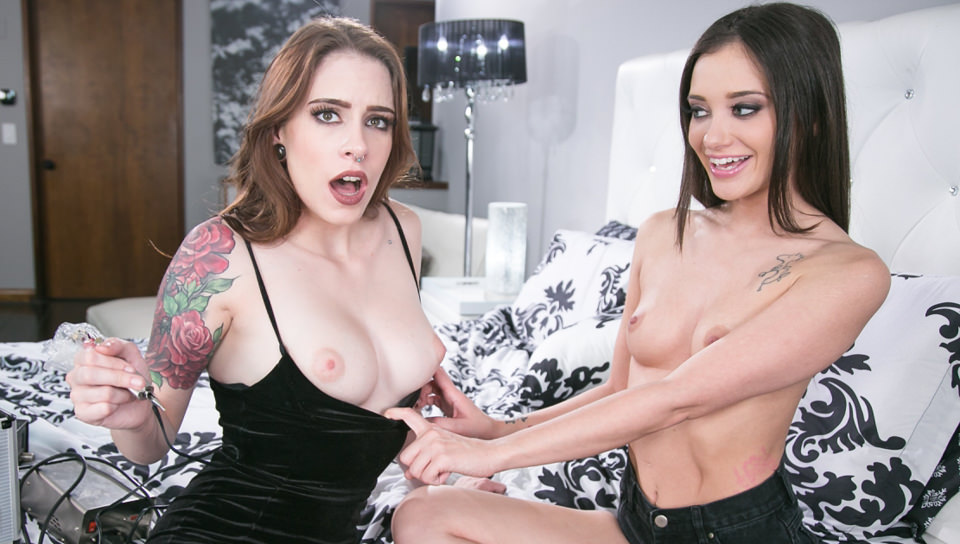 After hearing what happened to her sister Marley Brinx, Gia Paige books a housecall with tattoo artist Anna De Ville. Gia invites Anna to work upstairs in her bedroom and climbs seductively onto the bed, flirting with the artist as she preps her instruments. Gia finally decides on a boob tattoo to justify being topless. She convinces Anna to also go topless so she'll feel less self conscious.
Anna can't believe Gia's antics but she lets her steal a kiss. Gia lays her back on the bed and makes out with her, until her sister Marley yells for her missing phone charger. Anna is sure she recognizes Marley's voice, but Gia eats her pussy till she forgets about it.
Soon the noise from their fucking draws Marley's attention, but Gia gets rid of her snooping sister before she discovers their mutual friend. She gets back to rimming Anna till she orgasms with her ass in the air. Then Gia takes off her drenched panties. She puts her quivering pussy on Anna's warm mouth and grinds her tongue till she cums. Then she goes wild tribbing her pussy till they cum at the same time!